| | |
| --- | --- |
| Height: | 26-35 inches |
| Weight: | 100-120 pounds |
| Lifespan: | 6-10 years |
| Colors: | White, brown, black |
| Suitable for: | Active families with children of any age and plenty of room |
| Temperament: | Loyal & Loving, Friendly, Gentle, Protective |
The Saint Bernese is a giant hybrid dog bred from a cross of St Bernard and the Bernese Mountain dog. Both of these breeds are considered giant dogs, and the designer Saint Bernese will be of similarly huge stature. Their size means that dogs of this breed are not well suited to life in an apartment, and they will need plenty of exercise.
Despite their size, however, they are considered excellent family pets because they are very gentle, incredibly patient, and they will form a close bond with young children. Both parent breeds are efficient working dogs, which means that they can be easy to train, although you may have to show patience, utilize positive reinforcement techniques, and aim for short training sessions to get the most out of them.
Unfortunately, this breed does have quite a short lifespan of between 6 and 10 years and may be prone to a range of conditions including hip dysplasia, cancer, and bloat. Their size means that they are also prone to some spinal conditions.
Where Does the Great Bernese Come From?
Bernese Mountain Dogs and Great Pyrenees are both large and powerful mountain dogs with thick coats. They thrive in colder climates. They are well adapted to the rigors of farm life, which can involve protecting livestock from predators and herding sheep.
Does This Breed Get Along with Other Pets?
Similarly, the breed is known for being excellent with other pets. They will take well to having a companion dog of their own, even helping puppies and new additions settle into the home and teaching them the right way to do things. Most Saint Bernese dogs are also very well behaved around cats and other animals, so they make a suitable family pet, no matter whether your brood is human, canine, or feline.
What's the Price of Saint Bernese Puppies?
The Saint Bernese is quite a difficult breed to get hold of, owing largely to the fact that their size puts a lot of people off. They are also bred from working dogs with a very good reputation, and you should expect to pay between $1,000 and $2,000 for a healthy puppy from good parents.
When buying a Saint Bernese puppy, try to meet the parents and potentially any siblings from the same litter. This can provide a good indication of the likely physical and mental attributes of your dog. A good breeder should have no problem providing information on the parents and should let you meet the dogs before you consider buying one.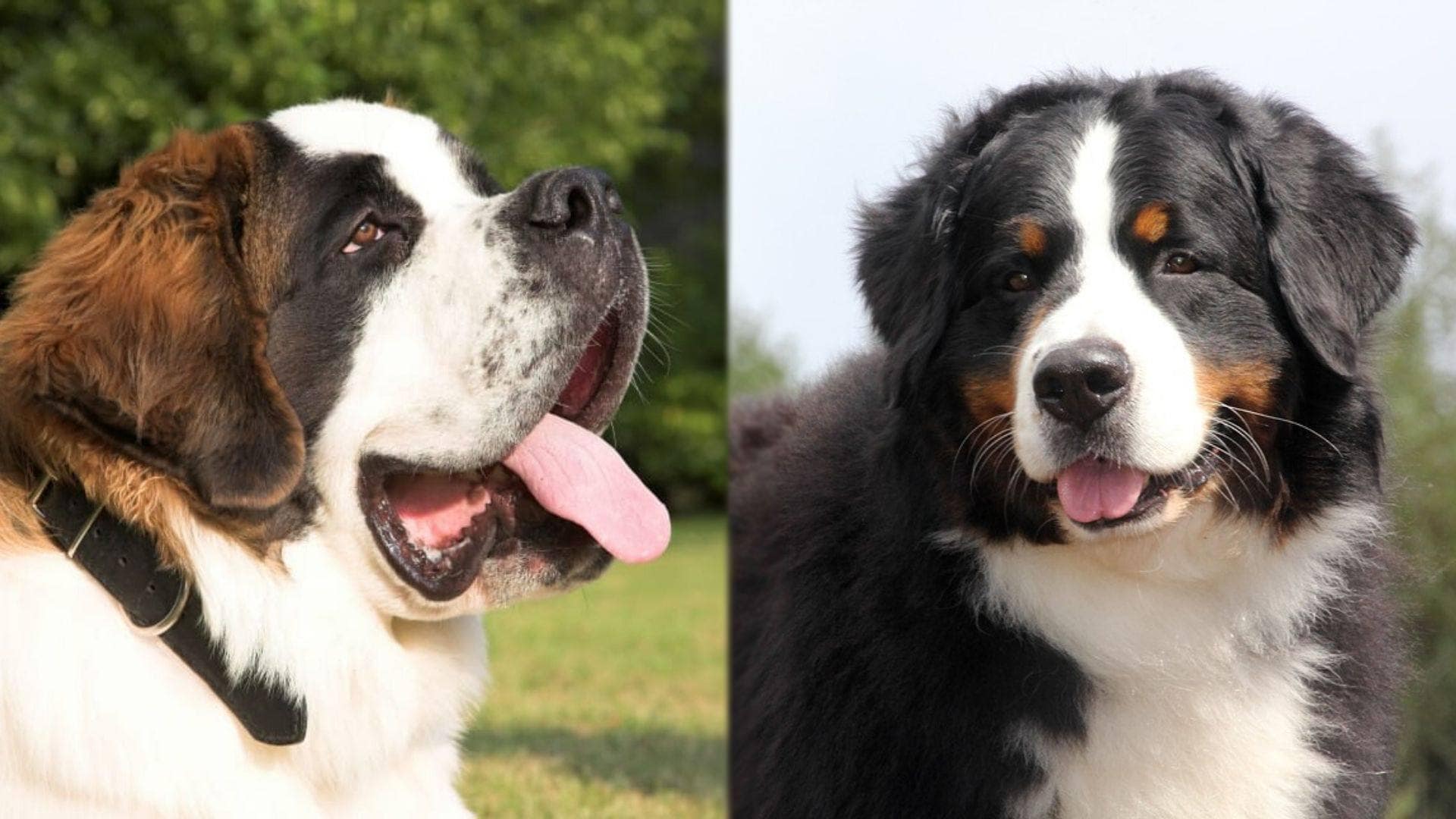 FAQ
How big do Great Pyrenees Bernese mountain dogs get?
A Great Bernese puppy can cost you anywhere from $250 and up. The average breeder typically charges around $1600 which includes the initial down payment.
Are Great Pyrenees related to Bernese mountain dogs?
Key Differences Between the Bernese Mountain Dog and Great Pyrenees. The main difference between a Bernese Mountain Dog and a Great Pyrenees is fur color. Other differences include size, lifespan, temperament, energy level, trainability, grooming needs, and shedding level.