Andy's Life After Filming John Wick
Daisy's early passing means that she's only in the film for a few minutes, so Andy's scenes were finished pretty quickly. After three weeks of filming, his job was done — but his life was just beginning.
When John Wick premiered, Andy got to walk the red carpet with Keanu and the rest of the cast several times. After that, he returned to the Animal Actors International farm in New Jersey for some downtime.
Shortly after that, Kim Krafsky, Andy's trainer, introduced him to one of her friends. They hit it off, and the friend ended up adopting Andy into her family.
And with his new family came a new name: Wick.
Today, Wick lives a normal life as a family pup, enjoying playtime with the kids, cuddles on the couch and peaceful walks through the neighborhood.
But he hasn't forgotten his celebrity past: during the filming of John Wick 3: Parabellum, Wick took a trip to New York City to visit the set and reunite with Keanu. It seems like, just as John Wick and Daisy were bonded forever, so too are Keanu and Wick!
Filming with Burton the Pit Bull
In real life, the unnamed dog from John Wick 2 has a name: Burton, or, as Keanu affectionately calls him, Bubba.
Burton was a rescue dog selected for the film because of his endearing appearance. He wobbles slightly when he walks, and his eyes are the epitome of puppy-dog eyes, which the directors knew would be a big hit with the audience.
During downtimes on set, Keanu would feed and hang out with Burton, claiming that doing so would make the on-screen bond more believable. But we think that's just a convenient excuse to get more puppy love — and honestly, who could blame him?
What Happened to John Wick's Beagle?
As we briefly mentioned earlier, the John Wick franchise begins with the ruthless murder of his beloved puppy, Daisy – a Beagle. Santino, an Italian mafia boss, and the movie's main antagonist, invades Wick's home.
Santino, upset with Wick for refusing to repay a debt he owes, not only blows up and burns down Wick's house, but he also kills his Beagle, delivering the infamous line:
"No wife. No home. No dog. You have nothing, John. Vengeance is all you have left."
The incident was the cherry on top of a multitude of disastrous events in Wick's life, which gave us the rest of the franchise.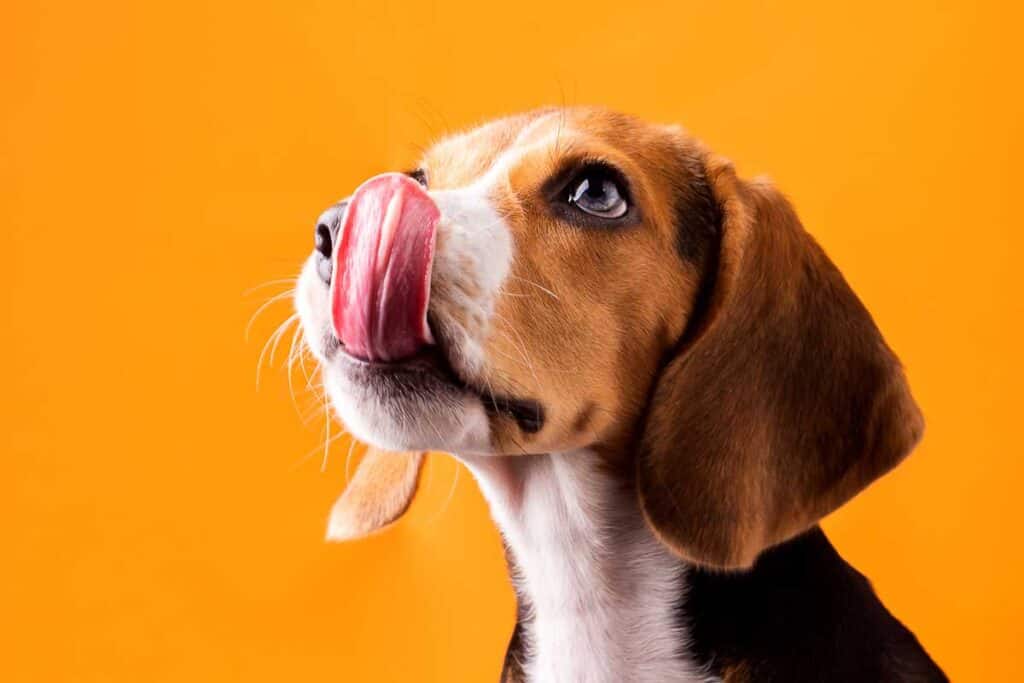 John will come for you. Viggo tells his son about John Wick
When actress Halle Barry signed on to John Wick: Chapter 3, fans were excited about her potential role and chemistry with its star Keanu Reeves. But after seeing her performance opposite the film's two Belgian Malinois hounds, it became clear that their relationship had stolen much of the show.