#5 Choose an Age and Breed Appropriate Food
Not all pet foods are alike. Some are better than others, and some make claims that are not always backed by facts. It would be easy to just grab the pet food bag or can with the nicest design on the cover, but that is not what is going to guarantee our pets' long term health. Choose the best food for your dog or cat and always look for a diet labeled complete and balanced. From the time they are young until the time they are seniors, your pet food choices should be guided by the pet's specific needs, life stage, and lifestyle. You can do some cursory research to get a good idea of why it is important and what to look for, but for the best advice, consult your veterinarian.
Dogs are for life
The average lifespan of a dog is 13 years so make sure you are ready for a long dedicated commitment to your new furry friend. That means loving your pet after the puppy stage, into their naughty energetic teens and then the golden years of Fido's life.
Dog tags and microchipping are a must!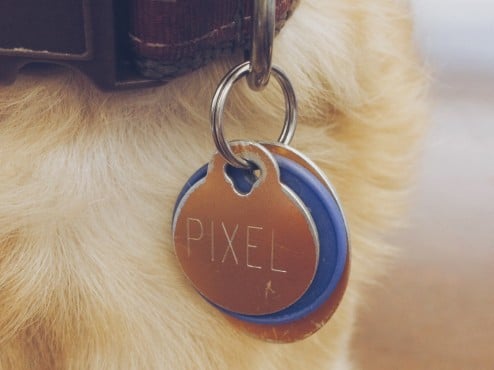 Accidents happen and you never know if and when your dog will get lost or run away. If you couldn't find your way back home, you'd be able to call someone for help, but that's not the case with dogs. Get a collar with proper tags that have your dog's name and at least two phone numbers for you or your family. Microchipping (a simple procedure that the vet can do) is another great way to make sure your dog gets back home again! If you move, make sure you update the tags and give the microchip company your new information. Ask your parents to talk to your dog's vet for more information.
OWNING A DOG | Things to Know Before Getting a Puppy! | Doctor Mike
Krystn is a passionate pet nutrition enthusiast. She has worked in the pet industry for over a decade and loves to share her passion for animal welfare with others. She loves all animals but is currently channeling some crazy cat lady vibes with her four lovable, but rebellious cats.