How Many Cups of Dog Food Are in Different Sized Food Bags?
There are several food bag sizes you can purchase, and as a result, you probably want to know how many servings are in each bag. With that information, you can figure out how long it will be until you need to purchase more dog food. The number of cups for different sized bags are as follows:
40-pound bag – 128 cups
30-pound bag – 96 cups
20-pound bag – 64 cups
15-pound bag – 48 cups
12-pound bag – 38 cups
10-pound bag – 32 cups
5-pound bag – 16 cups
These are all the common dog food bag sizes. So, no matter what size you swear by, you should know how much food you have for your dog!
How many cups are in a 7lb bag of cat food?
There are approximately 4 cups of kibble per pound.
How Much Food Should You Give Your Dog?
Before you bring your new dog home, you should have food prepared for them. You want your home to be as comforting as possible for your new fur baby. After all, they will be overwhelmed when you bring them home, and having food is a surefire way to make them more comfortable. (Not to mention it becomes a necessity within day one!)
However, you can't just throw a random amount of food into a bowl. You must give them a healthy amount of food. Over and underfeeding can lead to a variety of health issues. As a result, it is important to do your research.
Fortunately, it doesn't have to be a guessing game. Expert veterinarians have weighed in to help you determine how much food your dog should eat.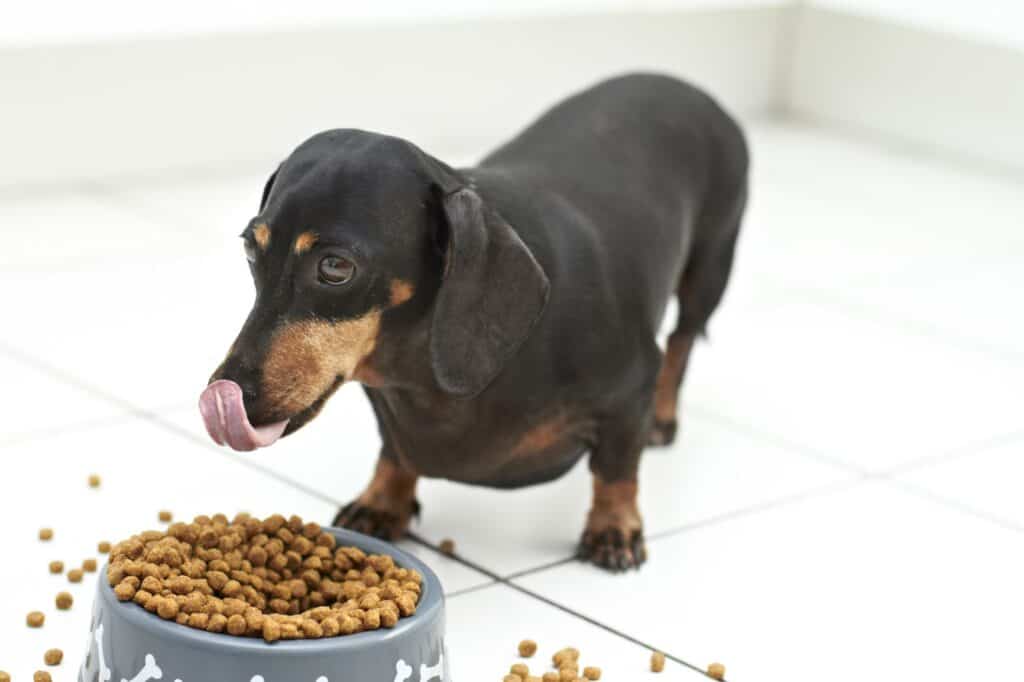 How Many Cups Of Dry Food Does My Dog Need?